Challenge Heaven have some great challenges this month, so I decided to play along with the Theme Challenge. For this one, we had to scrap about Transport and include ink somewhere. I've used sketch # 39 from
Sketchabilities
as my base.
I have stamped the background, as well as added paint. I also tried the rolling paper technique that I've seen on quite a number of LO's. I have used chipboard sun and cloud from
Chipchopshop
, as well as
MLBOW
button and heart pin, and a Little Red Rocket car button.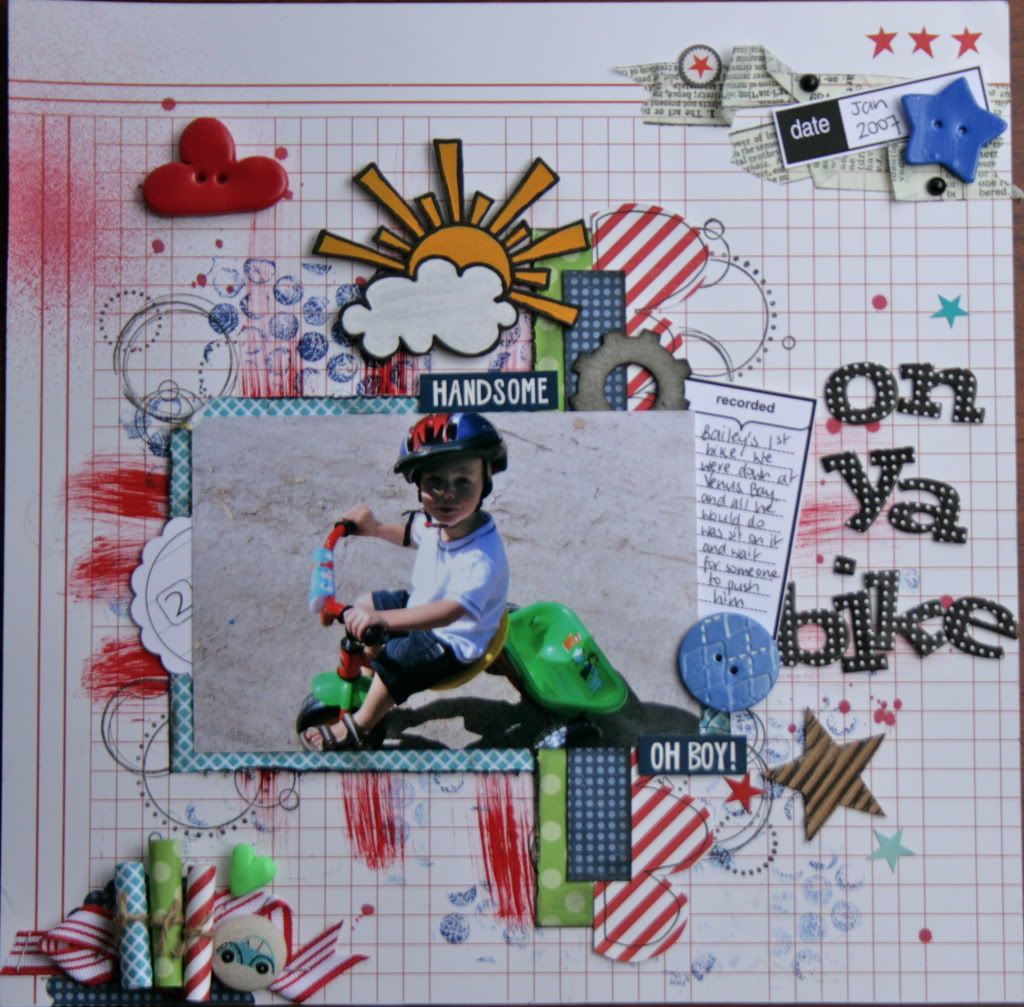 Some close ups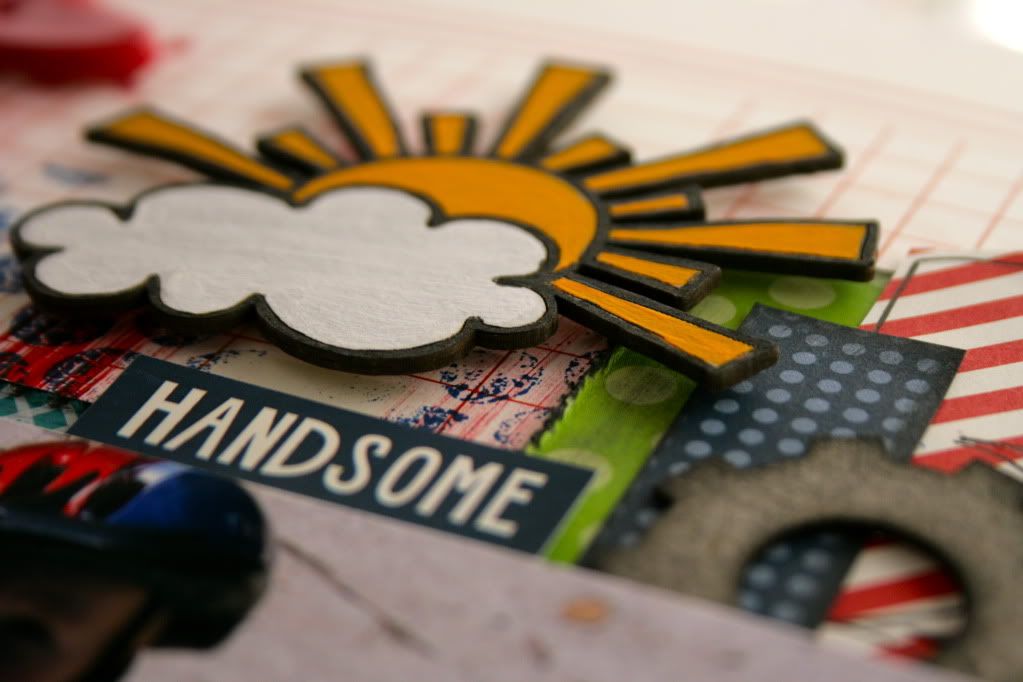 That's all the scrapping I've had time for this week. Been rather busy with school going back, work starting etc
Ethan started high school
and Bailey is starting Grade 1
Growing up way too fast !! Aidan is off to kinder today, so must remember to take his photo.
I've started detoxing, running (again) and no sweets in my diet the last week and I've lost 2kgs already :) Going to the naturopath has been the best thing I could have done (my visa card doesn't agree though!. Let's see if I can continue with it :)
Well, that's me for today. Thanks for stopping by, and remember to say hi so I know you've been and can come visit your blog :)
Have a great day