Haven't had much time for scrapping this week (again), but I have managed to finish this LO for
Sketch Inspiration
# 206.
This was the sketch
and here's my take on it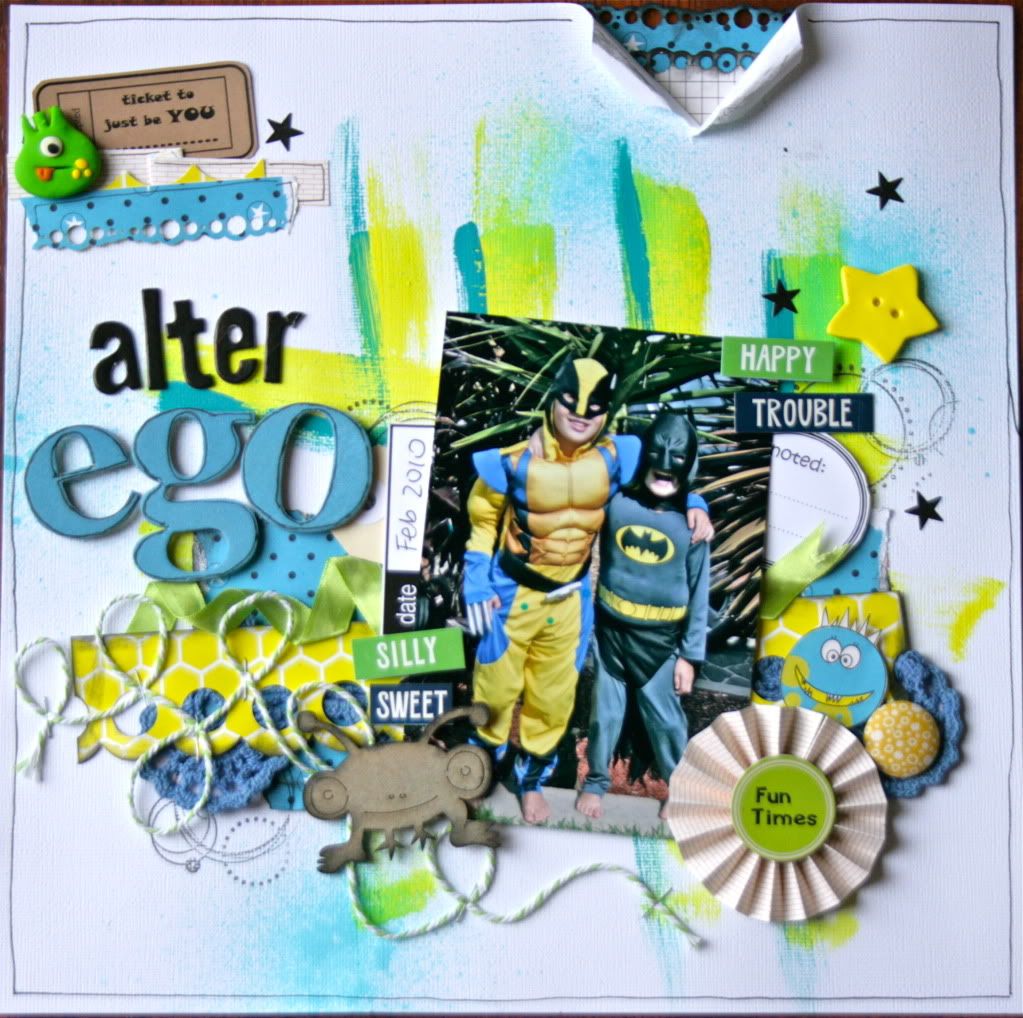 A little different to the original sketch, but once I started I just kept on going !!
Alter Ego
I've used part of the My Lil Monster kit from
Wicked Princesses
, that includes the Jillibean Soup Monster Stew papers, the cutest little monster button and MVB trim. I've also used Echo Park stickers, Scrapware chippie and had my first go at the paper flower. There's also a cute yellow star button from
MLBOW
Here are some close ups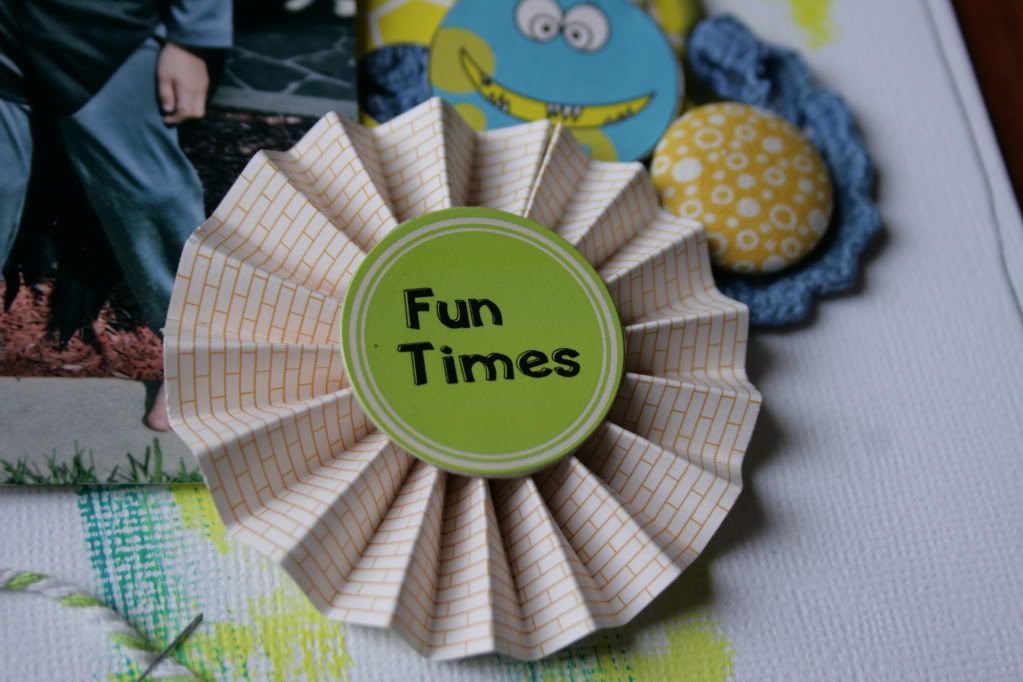 Also, I was very excited to find out that I won a $20 voucher to Handmade by Suzanne over at Kraft It Up for January with my Summer Waves LO. Had to do a double take to make sure it was actually me LOL. Thanks to the girls over at KIU for a great challenge, and I can't wait to go shopping.
Whatever you're doing today, hope it's a good one. I'll be back soon with more to share. Thanks for stopping by