I was asked by the lovely Shell over at
Challenge Heaven
to be the Guest DT for February. I was thrilled when she asked me and couldn't really believe that anyone would like my work to ask me anything !!! Love the challenges over there so I couldn't say no.
I was asked to do the sketch challenge
Here is what I did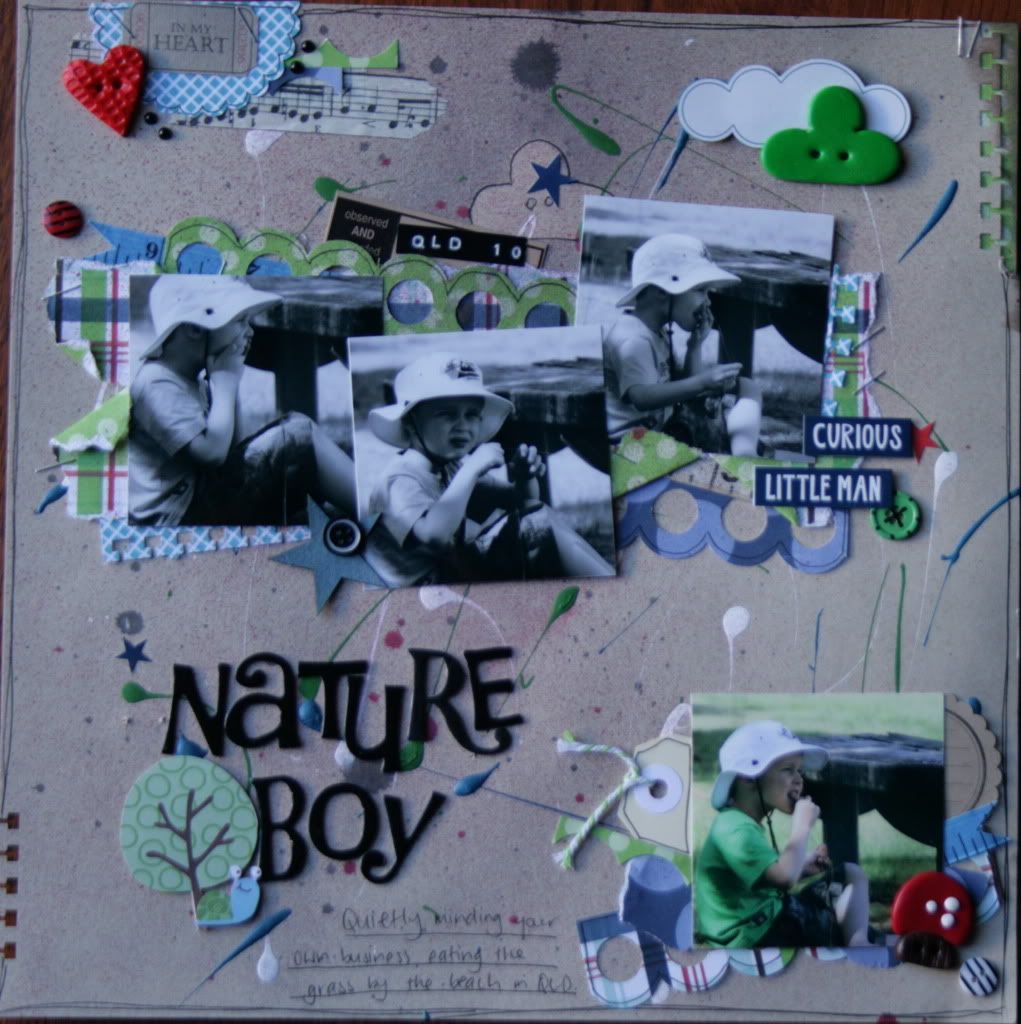 I've used the Echo Boy range "Little Boy" papers and embellies, as well as Chip Chop Shop embellies. (Can't wait for that shop to open again). I've also painted and misted the background. I was really happy how this LO turned out as I didn't want to let Shell down :)
It's a new month, which means new challenges so I can't wait to get started. I'm hoping to find my mojo somewhere. I've had one of those weeks where I haven't done anything :( Done a lot of blog hopping but just made me feel "blah" about what I do :( But, I'm going to pick myself up and get on with it :)
Aidan has his kinder orientation today. My baby is a big boy now. The other boys are at school Thursday and Friday this week. It's been a long 7 weeks.
Before I go, if anyone has any tips on how to make my images "bigger" I would love your advice :)
Have a super day, thanks for stopping by. Don't forget to say hello so I know to come visit you :)